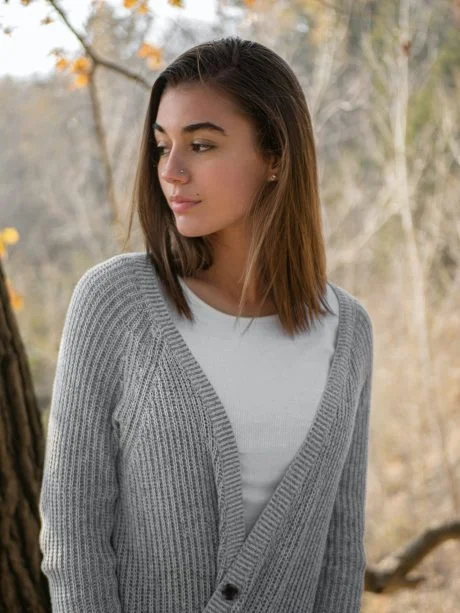 If you are currently facing an unplanned pregnancy and are researching your options, read this below to learn medically accurate information about different types of abortion procedures.
Surgical vs. Medical Abortion
The two main types of abortion are medical and surgical.
Surgical Abortion
Surgical abortions usually occur after 10 weeks of pregnancy, although they may be used earlier. Surgical abortions require an in-person visit to a clinic.
In a dilation and evacuation (D&E) surgical abortion, a doctor dilates the cervix so that suction and other tools, such as a curette, can be used to remove any pregnancy tissue from the uterus. It will likely require a follow-up visit to make sure that everything was removed correctly.
Medical Abortion
A medical (or chemical) abortion involves taking a series of drugs that end a pregnancy. In Illinois, this does not require an in-person visit A medical abortion is often referred to as the "abortion pill." Many women prefer this option because the procedure seems quick and easy, however there are risks and side effects to consider.
The first drug taken in a medical abortion is mifepristone. This drug is designed to end the pregnancy. The next drug, misoprostol, is taken 24-48 hours later and begins contractions to expel the pregnancy.
Risks of Abortion Procedures
Any medical procedure has its risks. Prior to incurring any medical procedure, it is important to consider your risks. The Mayo Clinic lists the following as potential risks of surgical and medical abortion procedures.
Risks of Surgical Abortion include:
Perforation of the uterus
Damage to the cervix
Heavy bleeding
Cramping
Scar tissue on the uterine wall
Infection
Many of these risks can lead to other complications, like cervical damage, uterine scarring or perforation, which can potentially affect future fertility.
Risks of Medical Abortion include:
Incomplete abortion (may need to be followed by surgical abortion)
An ongoing unwanted pregnancy (if the procedure doesn't work)
Heavy/prolonged bleeding
Fever
Digestive system discomfort
Infection
While the abortion pill method is not invasive in the same way as a surgical abortion, there are still side effects to consider before choosing this option.
Schedule an Appointment
We recommend that you have an in-person visit with us before scheduling any abortion procedure. An ultrasound of your pregnancy provides essential health information, such as the age, location, and viability of your pregnancy.
We offer no-cost pregnancy tests and ultrasounds tests at Waterleaf Women's Center to confirm your pregnancy so you can make your next step with confidence and clarity.
Our compassionate staff is here to answer questions and provide medically accurate information as you navigate what's next. You're not alone. Contact us today online, by phone at 630-701-6270 or text at 630-360-2256. We prioritize your health and safety with complete confidentiality.